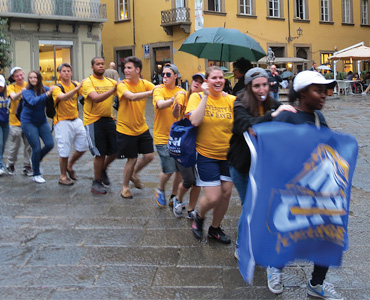 WELCOME!

This section of the website allows you to conduct program searches to explore all of your study abroad options as well complete the application to study abroad.

By clicking on the programs button located in the navigation, you are able to search for programs based on a number of criteria such as term, location and major areas of study.

When looking at a program brochure page, you will be able to see important program information and either 'Request Advising' or 'Apply Now'. When you request advising you will be asked to complete a Pre-Advising Questionnaire and you can also set an appointment with the Study Abroad Advisor.
When you click Apply Now you will be directed to the Application to Study Abroad.

To set up an appointment regarding study abroad, please email studyabroad@newhaven.edu or visit the Study Abroad Office located in Kaplan 210 (Building 11 on the campus map found here) during Peer Advising Hours.